GP Anubis Daniel D'Lion ("Dan-O") is a CFA Grand Premier. He was also shown extensively in the Canadian Cat Fanciers' Association and was Best All-Canadian Alter for the 1998-1999 show season. He has since retired and lives in the lap of luxury with a friend in Littleton, Mass.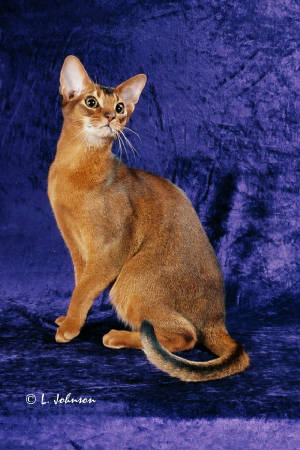 GC, RW Anubis Chip Ahoy of Whiteweb
"Envy's" # 1 son; Chip was 18th Best Kitten and 2nd Best Championship Aby in the NAR for 2005-2006. He is now retired and living on Cape Cod.